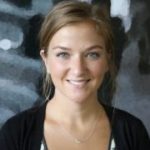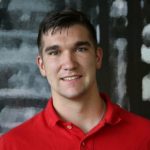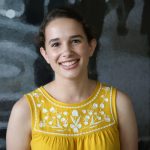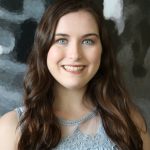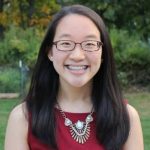 LCCC is honored to have hosted five (5) scholars of the University of Louisville Brown Fellows program during the week of July 19. These aspiring college students participated in our first youth Cyber Camp provided by Technology Association of Louisville Kentucky (TALK), with support from UPS and the PNC Gigabit Experience Center.
Our Brown Fellows are (above l to r): Holly Zoeller, Andrew Arcieri, Allison LaRoy, Maggie Sunseri, and Injee Hong. These students learned the basics of coding and robotics while mentoring local mentoring younger middle and high school-aged camp participants.
About Brown Fellows
Brown Fellows is a prestigious enrichment program designed to support students' unique personal, academic, and career goals while producing outstanding ambassadors for the state of Kentucky. It is open to residents and non-residents of Kentucky with a 31 ACT or 1420 SAT* and 3.5 GPA.
The following excerpt was taken from a U of L Brown Fellows diary entry of the days supporting the TALK Cyber Camp at Louisville Central Community Center this month.
Fostering a Passion for STEAM:  By Allison LaRoy
"Within my first day of volunteering at the Louisville Central Community Centers and with TALK (the local tech council), I could already see the impact that these organizations are having on the lives of children and young adults. I assisted at the Gigabit Experience Center in the TALK cyber and robotics camp over a period of four days, and the experience was incredibly rewarding. I had the privilege of watching seven students learn to make robots light up, make noises, and navigate a maze. They learned to program the machines they had assembled. But most importantly, I witnessed perhaps the start of a lifelong passion for technology and innovation.
One particularly rewarding experience was our activity at the conclusion of the second day. Once the robots were fully functional, the students used their newly acquired coding skills to navigate a maze. Often, they had to adjust their numbers to make sure they weren't traveling too much or little. The process was long and sometimes frustrating when test after test came up short of reaching their goal. It took most of the last hour to finally reach the finish line, but the students were ecstatic. Quite literally, they were jumping for joy. It was amazing to know that not only had the group learned a valuable skill, but they were passionate about the task and celebrated their success as a team. In that moment, I recognized the beginnings of great leaders and thinkers.
Not only did I see the class develop their academic interests, but I saw perseverance and determination emerge in their personalities.  On the third day, we continued the maze activity, split into three levels of difficulty. The group I was assisting immediately wanted to try the hardest level, but the instructor suggested they start with level one. They displayed a willingness to challenge themselves that will take them far in their personal lives and academic careers. One student in particular seemed to feel disengaged on the first few days, and struggled with some of the coding concepts. For that day's activities, however, she began to take on more of a leadership role in the group and typed out most of the maze's code. It was fascinating to watch her grow in confidence and really start to grasp the material.
Another special moment that stood out to me was when the movie Hidden Figures came up in discussion among some of the young girls. Already I could see them making a connection between what they were doing and incredible historical accomplishments. Representation in the media has such a powerful influence on the youth of our generation, and to see its positive impacts firsthand was incredible. They, too, can change world with their love of robotics and coding. I anticipate seeing their names in the news someday, announcing their vast contributions to society. I truly believe that this organization's programs are a method of investing in our nation's future.
The missions of TALK and LCCC were clearly demonstrated through in this program, as it gave students a wealth of knowledge and experience to draw from, wherever may take them. Over the course of the week, I feel like I learned just as much as the students themselves. I went into the program with absolutely no experience in robotics. Not only did I learn the basics of coding, but I also learned a vast deal about the students I worked with. They developed valuable lifelong skills, a better understanding of how to tackle a challenge, and a passion for the world of robotics and coding. I cannot be more grateful to have had the opportunity to assist with that development.