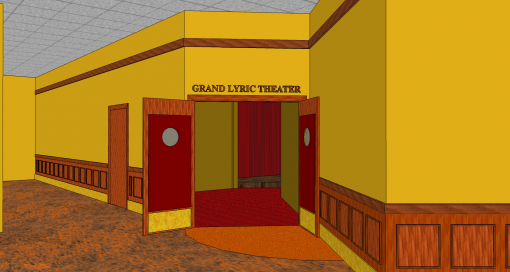 Sealed bids will be received for construction of the LCCC PERFORMING ARTS THEATER PROJECT located at 1300 West Muhammad Ali Blvd.  Louisville, KY 40203.  The project is funded in part by Louisville / Jefferson County Metro Government through its Community Development Block Grant program.  Sealed Bids will be received until 2:00 pm on Wednesday, September 19, 2018 at Old Walnut Street, 1300 West Muhammad Blvd.   Copies of the bid documents may be obtained by contacting Zen Reprographics (502) 587-1951.   Federal Labor Standards Provisions & Wage Decision, Affirmative Action Requirements, Executive Order 11246 & Equal Opportunity Clause, and the Section 3 of Housing and Urban Development Act of 1968 apply to this project.
Pre-bid meetings will be held at Old Walnut Street, 1300 West Muhammad Blvd. on:
1:30pm, Friday, September 7th; and,
1:30pm, Wednesday, September 12th.
CONTACT: Debby Bird with Keyes Architects & Associates at (502) 636-5113 or dbird@keyesarchitects.com.