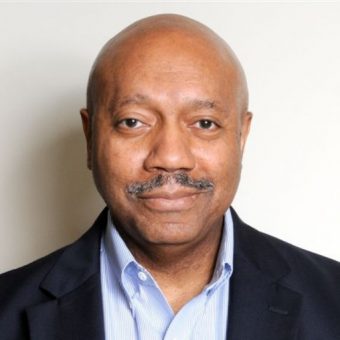 LCCC will host an inaugural fundraiser event, entitled "The Trustees of Inclusive Equity (I.E.) Awards Gala", on Tuesday, June 19th at our Old Walnut Street Atrium. This elegant Juneteenth celebration will feature honorees who have made significant local community impact in the areas of diversity, inclusion, and equity.
"Equity and inclusion are essential to the economic vitality of the Russell neighborhood and west Louisville," says Kevin E. Fields, Sr., LCCC's president and CEO. "Our effort here is to acknowledge and celebrate members of our community who strive to create positive impact toward these important values."
Ralph de Chabert, Chief Diversity Officer and Senior Vice-President at Brown-Forman Corporation is the event's Honorary Chairperson. Bill Price & Angela Lee Price of Bill Price Broadcasting-PraizePower 1350 WLOU & The New Praize 104.7 FM will be master and mistress of ceremonies for the event. Special guest speakers will include nationally renowned sculptor, Ed Hamilton, who designed the I.E. Award trophy; and, Barry McNealy, a historian at the Birmingham Civil Rights Institute.
This celebration is symbolic of the significance of date known as Juneteenth Independence Day or Freedom Day – an American holiday that commemorates the June 19, 1865, announcement of the abolition of slavery in the U.S., and more generally the emancipation of enslaved African-Americans throughout the former Confederacy of the southern United States. The event will mark the strides of many community and business leaders who continually work to promote upward mobility, self-development, respect for all cultures, and economic equity for all. Proceeds will benefit the mission and programs of LCCC, Inc.; which is dedicated to empowering families, equipping youth, and strengthening a model of self-reliance and service to the Russell neighborhood, Muhammad Ali Boulevard Corridor, and all residents in the surrounding communities and the city at-large. LCCC's Juneteenth gala presents the perfect opportunity for employers and leaders to recognize the hard work and dedication of individuals or teams who are making a difference through their innovative programs and dynamic leadership.
As a result of receiving nearly two dozen I.E. Award nominations, our event selection committee presented the following a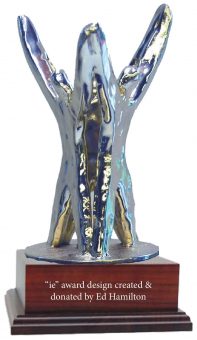 ward recipient recommendations:
Peggy Arthur, BB&T
Mark Wheeler, Central Bank & Trust Co.
The Louisville Defender
Dr. V. Faye Jones, University of Louisville Health Sciences Center
Dr. Tim Findley, Sr.,  Kindred Healthcare
Cathe Dykstra, Family Scholar House
In addition to this year's selected I.E. Award recipients listed above, each of the award nominees will be recognized publicly during the gala.
The community is encouraged to join the Juneteenth celebration by coming out in support of the advancement of equity, diversity and inclusion in Louisville.
Tickets can be purchased on line or by visiting LCCC at 1300 W. Muhammad Ali Boulevard (40203). Email dgrant@lcccnews.org or all (502) 583-8821 for additional information.