Looking for a safe Summer learning experiences for young people? Look no further, LCCC provides several great, fun-filled options.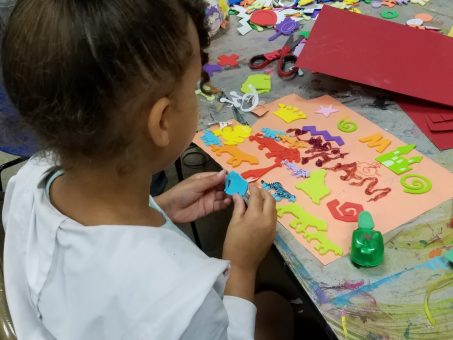 Our Summer Visions Day Camp is a STEAM-focused program (Science, Technology, Engineering, Arts and Math), serving 34 children ages 6 to 12. Summer Visions runs June 12th through August 4th, Monday thru Friday from 9a to 3p. Youth are engaged in STEAM-related activities such computer games, arts & crafts, and more. Each week, the Camp focuses on a different educational theme that culminates with a field trip on Friday.
Our "Youth Repertory Theater Troupe", the first youth-operated theater company in Louisville, is serving 40 youth, ages 12 to 18, in an 8-week Performing Arts Camp, using educational processes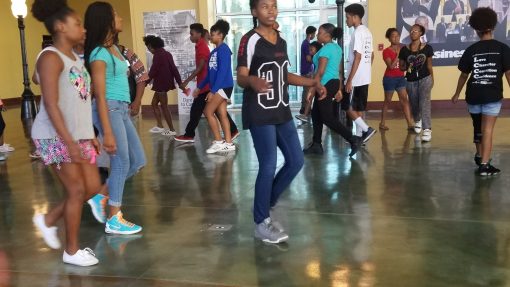 associated with musical theater – acting, singing, stage managing, costume designing, set designing, light and sound engineering – as vehicles to achieve youth development outcomes. Developmental outcomes achieved through this Camp include inter-personal skill development, improved academic achievement, career development and social well-being.
Participants enrolled in this year's Performing Arts Camps are training for production of Disney's Beauty and The Beast. Six (6) performances of this "Broadway-quality" are scheduled to being July 28th.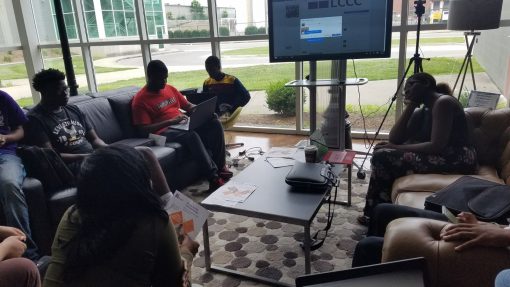 LCCC is also a host site for 20 youth workers of the Mayor's Summer Works Program. For these young people, ages 16 to 21, it's an opportunity to earn a paycheck, while gaining valuable career experience that could shape their future. At LCCC, Summer youth workers contribute to agency operations in many ways. They are assigned to assist with early child development, summer youth programs, adult services and facility building and grounds maintenance. Several are involved with leading the planning of the community's 2nd Annual "Structure & Pride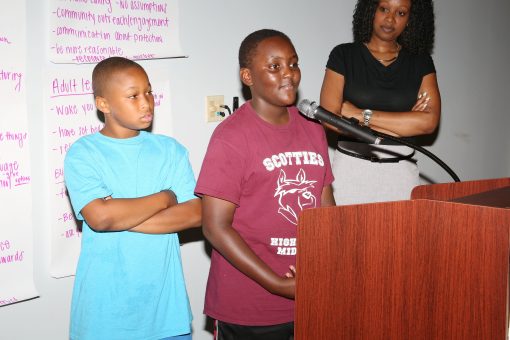 Youth Mini-Summit", scheduled for July 21st at Old Walnut Street Family Strengthening Center. Our Summit planning group is busy organizing issues, speakers and their agenda for the event. Their purpose is to mobilize and engage over 100 community youth to participate in a dialog session to address critical issues such as youth violence and the need for more positive encouragement from adults.
LCCC's mission is to advance self-reliance by increasing competence and confidence among individuals and families in Russell and the larger community. Our vision is to be the widely recognized leader committed to employing self-reliance practices to ensure that children blossom, adults achieve, and neighborhoods thrive.
For more information about our school-aged, out-of-school-time youth services, contact Erica Bledsaw at (502) 583-8821, ext 130 or ebledsaw@lcccnews.org.