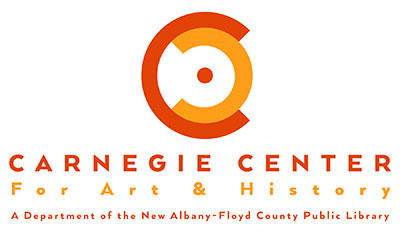 In recognition of Black History Month, the LTJ Honor Society celebrates the announcement of "The Art of Elmer Lucille Allen, Sandra Charles and Barbara Tyson Mosley." This special five-part cultural arts series is an experience that you will not want to miss, beginning February 22nd thru April 20th – all taking place at the Carnegie Center for Arts & History, 201 East Spring Street, New Albany, Indiana 47150, in the Historic Carnegie Library Building.
Friday, February 22nd:
Members-Only Artists & Curator Talk – 5:30pm
Public Opening Reception – 6:00pm to 8:00pm
Saturday, February 23rd:
Gallery Storytime at the Carnegie – 10:30am
Tuesday, February 26th:
Oh Freedom! Concert by the KY Opera – 6:00pm to 8:00pm
A special concert and cultural journey through the history of African Americans from pre-slavery to modern times using song and music, performed by members of Kentucky Opera.
Wednesday, February 27th:
Eva Kor: A Context for Forgiveness – 1:00pm to 2:30pm
Film screening of the documentary The Story of Eva, followed by a facilitated discussion by Fred Whittaker.
Tuesday, March 19th:
Lunch & Learn with Elmer Lucille Allen – 12:00pm to 1:00pm
Free to the public, but registration requested.
Contact Delesha Thomas at (812) 944-7336 or email dthomas@carnegiecenter.org to register.
The LTJ Honor Society's mission is the advancement of the Lyman T. Johnson Distinguished Leadership Award program.
The LTJ Honor Society members are:
Lizzie G. Miller – 1991
Willie Gray – 1992*
Milton R. Dohoney, Jr. – 1993
The Rev. Lincoln N. Bingham – 1994
Helen D. Bennett – 1995
Phillip D. Bond – 1996
Mary Green – 1997
Frank Clay – 1998 (posthumous)*
Ella Letitia Smith Roberts – 1999*
Suzanne "Suzy" Post – 2000*
William E. "Bill" Summers, IV – 2001
Wade and Alice Houston – 2002
The Rev. C. Mackey Daniels – 2003*
The Honorable Georgia Davis Powers – 2004*
The Rev. Louis H. Coleman, Jr. – 2005*
Ulysses "Junior" Bridgeman – 2006
The Rev. Dr. Kevin W. Cosby – 2007
Dr. Terry L. Singer – 2008
Dawne Gee – 2009
Sandra Frazier – 2010
Elaine "Cissy" Musselman – 2011
George and June Merrifield – 2012*
Adolfo "Ben" Ruiz – 2013
Teresa and Frank Bridgewaters – 2014
Dr. Wayne Tuckson – 2015
Dr. Patricia A. Murrell – 2016
Elmer Lucille Allen – 2017
* Denotes deceased