This episode of 'Russell on the Move' honored the life and legacy of the late Darryl Drake, a former football player, coach, and community leader. Darryl will be posthumously inducted into the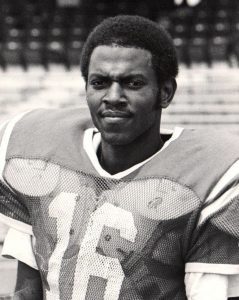 Athletic Hall of Fame at Western Kentucky University (WKU) on Saturday, November 11, 2023, a significant moment recognizing the profound impact he had on the football field and beyond.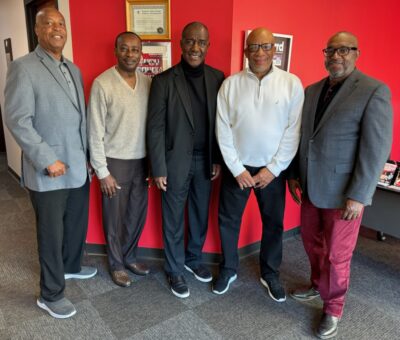 Darryl's exceptional story began in the heart of Louisville, Kentucky, where his roots are deeply ingrained and his legacy will not be forgotten as a proud product of the West End. Host, Kevin Fields Sr., flanked by an esteemed panel including Herbert Johnson, Rev. Dr. Mark D. Hill, Carl Brazley, Clarence Glover, and Darryl's brother, Derrick Drake, paid rich tributes to the departed soul.
Darryl's life transcended the boundaries off a traditional sports career. As a talented receiver, he demonstrated inimitable agility, speed, and dedication. Remembered by many for his competitive edge, he was often compared with renowned players of his era. Derrick Drake lauded his late brother's sports legacy, "Darryl wasn't just an athlete but a beacon of hope that lit our path in a community where hope was often sparse."
His excellence pervaded off-field as well. Herbert reminisced about Darryl's generosity in providing meals for the WKU Buzzards, a group he led with passion and commitment. "Darryl stood tall, living his life in service to others," he said. Whether it was supplying meals or feeding potential into people's life, Darryl was the quintessential community man.
Darryl carried an infectious positivity, encouraging those around him, as Carl Brazley testified. Carl narrated a touching account of when Darryl, despite financial constraints, insisted on funding Carl's trial camp instead of his own – a leap of faith that propelled both their careers into professional football. "His selflessness was more than camaraderie; it was brotherhood at its finest," Carl solemnly stated.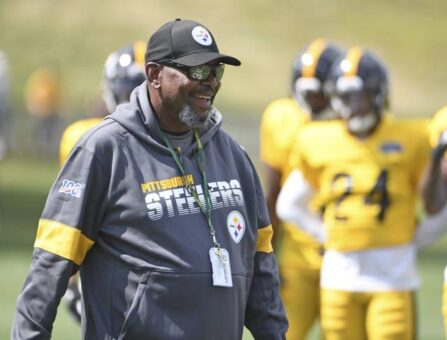 Moreover, Darryl's career as a coach, his dedication to mentoring youth, and bringing spirituality to the gridiron exemplified his unwavering belief in the transformative power of faith. "His life was about more than his own victories. It was about paving the paths for others," Reverend Mark D. Hill buttressed.
The episode sparked emotional tributes from all quarters. Clarence Glover shared his profound respect for Darryl and his legacy. On the subject of Darryl's induction into WKU's Hall of Fame, he emphasized, "this honor is a testament not just to his athletic prowess but his heart."
The admiration wasn't limited to colleagues and fellow athletes. Timothy Clay, a former junior high school classmate of Darryl, dialed in to express his heartfelt emotions. "Seeing Darryl's rise was a symbol of victory for all of us," he stated, sharing tales that painted a vibrant picture of Darryl as the spirit of their community. Steve Murphy, another college friend, also stopped by pay homage to Darryl's legacy and impact.
The panel's gratitude for Sheila Drake, Darryl's wife, was a touching moment. Reverend Hill highlighted her unwavering strength amidst trying times and her pivotal role in Darryl's life, urging the community to rally in her support.
The heartfelt testimonials moved Derrick, Darryl's brother, who ended his tribute with an emotional reflection. "In our family, education and basketball were essential. Darryl took that and made it into something bigger than we could have imagined. I am grateful for his life, his legacy, and the love he left behind."
The episode tied down with a call to action, touting LCCC's 75-Year anniversary challenge amidst memorializing Darryl's indomitable spirit. Simultaneously, it echoed a warm sense of camaraderie, a testament to Darryl's life that fostered unity and brotherhood.
As Darryl ascends to his rightful place in the WKU Athletics Hall of Fame, the community looks onward, buoyed by his legacy, inspired by his journey. This episode did more than just honor Darryl's memory; it celebrated the breadth of his impact, signaling the timeless significance of his contribution. His spirit continues to resonate within the heart of the community, a testament to the "brother's keeper" the world came to love and admire.
Click below to listen to the podcast:
Part 1:
Part 2: