Western Kentucky University basketball legend, Clarence Glover invites you to support LCCC in this year's Give for Good Louisville campaign. As vice president of LCCC's Board of Directors, Mr. Glover demonstrates his commitment to quality and high performance by instilling the same values at LCCC that helped him achieve greatness as an athlete and educator.
Born in Horse Cave, Kentucky, Mr. Glover led the Western Kentucky Hilltoppers to the NCAA Final Four in 1971. He was drafted #10 in the 1971 NBA Draft by the Boston Celtics and was inducted into the Western Kentucky Athletics Hall of Fame in 2007. Following his basketball career, Mr. Glover had a career in Education and coaching and now serves on numerous boards across Kentucky, including LCCC. He is the namesake of the Clarence Glover Scholarship Fund at WKU.
Listen below as Mr. Glover shares his vision for LCCC's Give for Good campaign.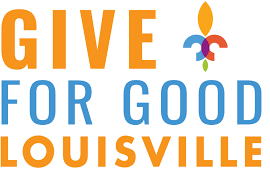 This citywide event is the area's biggest online day of local giving. Give for Good Louisville will be held this year on Thursday, September 13th.
Brought to you by the Community Foundation of Louisville, this 24-hour online giving day was created to inspire people to give generously to the nonprofit of their choice.
We hope you choose us! LCCC is a high impact organization that aspires to continue to be true agents of change in the Russell and nearby neighborhoods. LCCC has a vision for economic transformation to improve the quality of life for children and families who live in poverty. We are seeking help to to continue our mission of advancing self-reliance practices to ensure that children blossom, adults achieve, and neighborhoods thrive. Your support will help: young children get ready for kindergarten; school-aged youth build character skills; and, adults access and retain employment.
Online giving takes place on Thursday, September 13th, between midnight and 11:59 PM at https://www.giveforgoodlouisville.org/organizations/louisville-central-community-centers-inc