Working Solutions
Employer and job seeker service which helps to connect the right candidate to the right positions. Job seekers may also access other services such as assistance with resume building, search and placement assistance, and mock interviewing.
Skill Up Webinar Series
A technology skills training program to help both entrepreneurs and family leaders compete in our ever-changing world. This webinar series is aimed at providing information about certifications in artificial intelligence, data analytics, and cyber security.
Money Matters Club
A financial coaching club which offers 1:1 financial coaching support to help participants achieve goals in the areas of asset attainment, budgeting and savings, credit attainment and repair, and much more. This program also works to alleviate barriers to goal achievement such as low wage employment, childcare issues, housing, and transportation issues.
Adult Basic Education (GED)
In partnership with JCPS we offer FREE GED classes to individuals interested in obtaining their GED.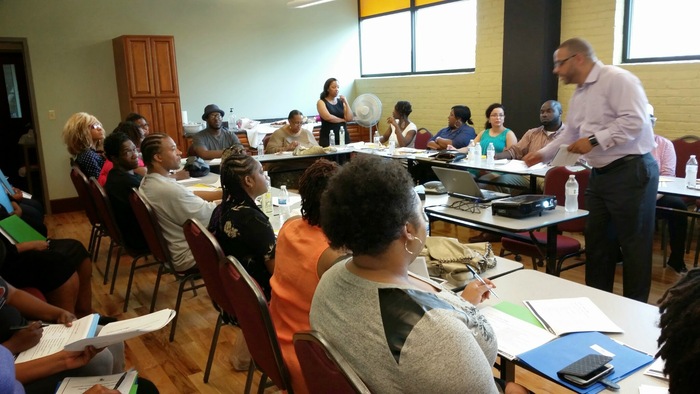 Health & Wellness Programs
Exercise
Nutrition
Health Education
Brain Health Education
Entrepreneurship Training Program
Be Your Own Boss (BYOB) Network
Offers networking and training opportunities to both budding and experienced entrepreneurs.
Annual Economic Mobility Summit
A summit tailored to economic development and the economic needs of our clients and the community.