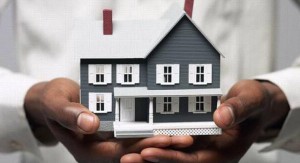 LCCC's leadership in housing and community development has been a catalyst for change, enabling the American dream to become a reality for several families in the Russell neighborhood.
We believe entrepreneurship,  effective money management, and homeownership are important for all families who seek to build personal wealth and to help their neighborhood become economically vibrant.

Commencing 2019, LCCC, Woodforest National Bank and Sustainable Start-Ups will launch Entrepreneurship 4 ALL (E4ALL), national best-practice entrepreneur training program, to the heart of Louisville's most economically challenged neighborhood. E4ALL will build a strong and well connected small business network that will help transform west Louisville's economic conditions into becoming more vibrant and sustainable.
The Increasing Economic Opportunity Through Asset Security Initiative is a partnership among Metro United Way, LCCC and other service providers who are committed to improving the asset security and financial stability of individuals residing in some of Louisville's most challenged neighborhoods. This initiative brings financial coaching to family leaders to help set and achieve goals that lead to financial stability and independence.
Please contact us to learn more about our economic mobility programs. Or email your questions to pwilliams2@lcccnews.org.